David Karras
GRI, ABR, SRS, RENE, NHC, MRP, CHMS, VLB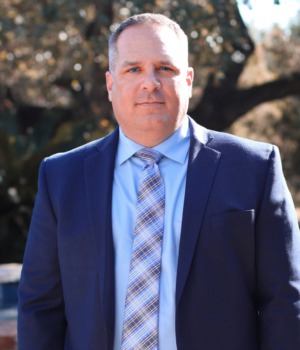 As an Army combat veteran and former Air Force dependent who has been reassigned 15 times, David knows first hand the stresses of buying and selling homes, as well as relocating. He leverages this experience to help his clients through their home buying and selling experience.

David has been involved in real estate in some fashion since 2009, from property management to managing public housing and the Section 8 Housing Choice Voucher Program for 3 years. His experiences help give him an edge to help clients find items that may present an issue, saving them time and money.

He is also quite active in the local communities with which he served in and now resides. He has been a volunteer firefighter in Delaware and New York and currently volunteers as a firefighter here in the great state of Texas. Other volunteer activities include homeless shelters, San Antonio and Alaska Habitat for Humanity, Domestic Violence Shelter, mentoring 16 children at an at risk school, San Antonio Parks and Recreation, President of the Eielson AFB Enlisted Spouse Club, and more. As a committed community member, he has various programs established that give back to our charitable organizations, as well as a Community Heroes Program aimed at reducing closing costs for First Responder's, Military Veterans, and Teachers.

His civilian education includes an Associates of Arts from Pikes Peak Community College, two Bachelors of Science from Colorado State University, and a Masters of Arts from Colorado State University.

His military assignments include: Fort Knox, KY, Aberdeen Proving Grounds, MD (3 times), Fort Drum, NY, Fort Carson, CO, Fort Wainwright, AK, Fort Lee, VA, Fort Benning, GA, Fort Sill, OK, Milford, DE, Kelly AFB, TX, Kandahar Afghanistan. As a military spouse he has relocated to Eielson AFB, AK and Randolph AFB.

David's military awards and decorations include: Bronze Star, Meritorious Service Medal, 3 Army Commendation Medals, 3 Army Achievement Medals and 3 Army Good Conduct Medals.
Testimonials
As I said before, David Karras is the best realtor I've done business with. I would recommend him to anyone! Every aspect was the best experience I could have had. Thank you, David!!
Judy Lopez, Hewitt, TX, left feedback 6 months ago
David is the best Realtor I've dealt with in over a dozen real estate transactions in 20yrs. He understood the market, understood me as a client, and did a ton of extra little things to make the transaction smooth while satisfying all parties.
Chris H, San Antonio, left feedback 9 months ago
In my 23 years of dealing with hundreds of realtors, I can honestly say, "David Karras is, by far, the best". He is now, and will forever be, my one and only realtor.
Happy Homeowner, Cibolo,TX, left feedback 9 months ago
More Testimonials
Pending 5725 Ping Way
Schertz, TX 78108
The Links At Scenic Hills