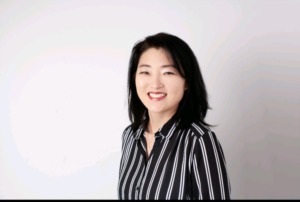 Representing San Antonio and surrounding homeowners and future homeowners, Heejin is committed to attending to her clients' needs and apply her keen negotiating skills to ensure a successful transaction.
While serving many years in the United States Air Force, she had the pleasure of living many years in San Antonio and surrounding areas. Heejin understands the numerous intangible benefits of life in these areas is the primary reason why her family decided to retire and stay in the area.
Determination and dedication are philosophies that she strives for in all aspects of her life.  In the past few years, Heejin has become an esteemed realtor, highly regarded by her clients and professionals in the field. A current Schertz resident, she is a full-time mother of two, loving wife, well-connected, and involved in the community. Her contacts and life-long residency leverage her enthusiasm and expertise, enhancing her client dedication.
Heejin showcases her homes on her website and utilizes a team of professional service providers to assist with her clients' buying and selling needs, including stagers, painters, designers, handymen, and inspectors. She is bilingual and can speak Korean and English. She is communicative, thorough, and detail-oriented –and she'll be alongside you every step of the way.
If you are planning on buying or selling in the San Antonio area contact Heejin Karras, your local neighborhood expert for personalized customer service.